My First Art Show
Oct 02, 2018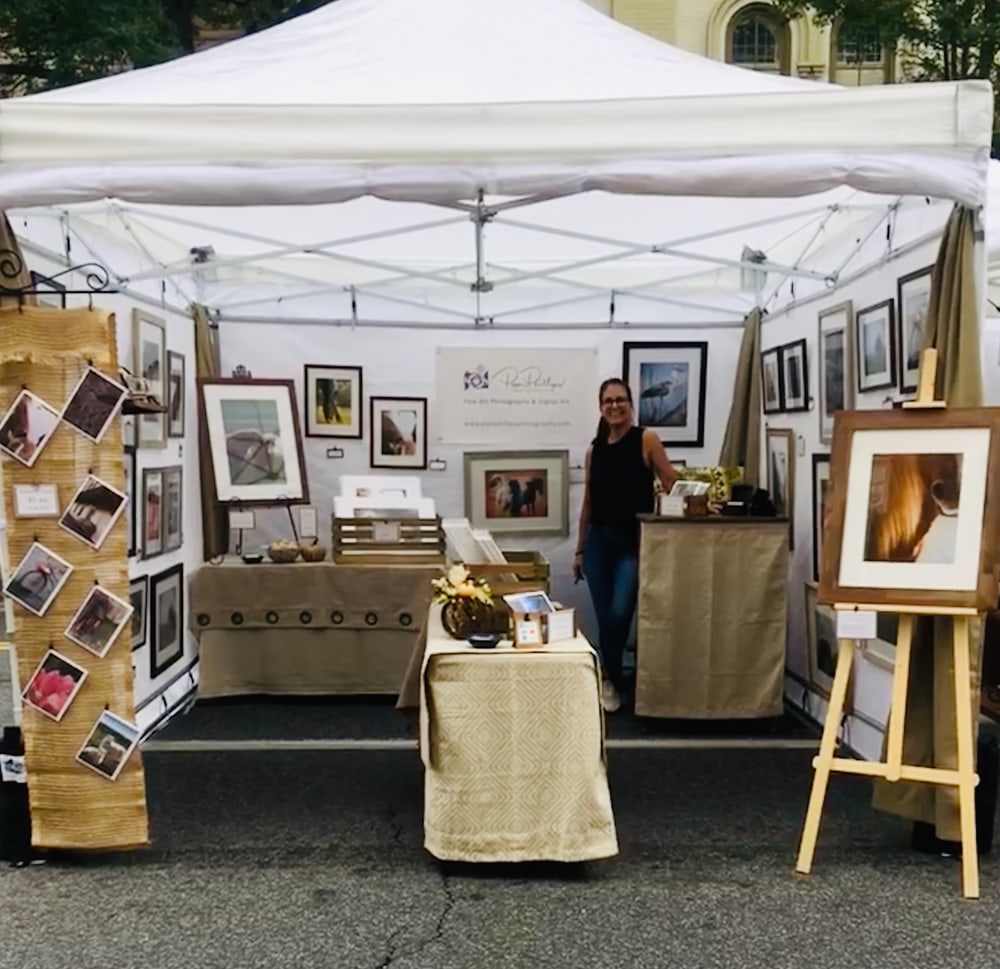 On September 22, 2018 I attended my very first juried fine art show as a vender at Harvest of the Arts in Carlisle, PA, This is a photo of my photography booth, taken by my good friend Ginger, who worked tirelessly with me all day to set up, tear down and everything in between. It was so much fun having Ginger by my side to share in the experience and talking to everyone who came out on this beautiful fall day to wish me well and visit my booth. To those who made purchases, THANK YOU and I hope you enjoy my images as much as I enjoyed creating them.
This is truly a dream come true for me to be able to do something a love and share it with the world...wherever that may be :) Those of you who know me well, understand that I've been working toward this all my life, perhaps without even realizing it. My first "REAL JOB" out of college, as a sales rep for a commercial photography studio in Lancaster, PA, was to travel to Philadelphia and Wilmington, DE to present our architectural photography and hopefully drum up business from out of town architects. Although I've never considered myself a great sales person, on the contrary, I've always been creatively inclined, so I would have way rather been the photographer, rather than the sales rep, but hey...this is how it all started for me.
My career path since then has been a seemingly endless series of creative endeavors, ranging from decorative painting to graphic design to travel writing, all of which have added some measure of influence, which has brought me back, full circle, to where I am now---business owner, fine art photographer and digital artist at Pam Phillips Photography. I have to say it's been a long and winding road, yet somehow it feels as if it's only just begun. I could insert a throwback song or two here, but I'll spare you all the nostalgia and simply say...stay tuned for more escapades in the artistic life of Pam Phillips Photography!